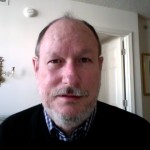 I live in Colorado. I'm semi-retired after a nearly 30 year career at the World Bank in Washington, D.C. Since 2001 I've offered information management consulting services to large and small organizations, though these days I only take assignments I really want, where I feel I can be a lot of help.
Interests:
Programming
I still love to program. I've been doing it for nearly 50 years, in dozens of languages, most recently C++, Java and PHP. I still do it for fun, and for money. The contract programming work I've enjoyed recently is building small to mid-size interactive websites with back end databases and significant business logic. My skill is building the functionality.  I am not a graphic designer. In fact, when it comes to design I yield to no man in the attainment of new heights in ugly.  For that reason I usually collaborate on graphic design.  If you, or somebody you know has need of a skilled designer I recommend my friend Melody: Great Spirited Productions.
Other
I got a pilot's license in 2005, and enjoyed flying, for a while. I bought and later sold an airplane, but I don't fly anymore. I read a good deal, mostly fiction. I golf a little. This also I only began in 2004 and I'm terrible. I shoot a little, and enjoy loading my own ammo. I bike a little, but I have to be careful saying that in Boulder where there are a lot of semi-pro bikers. I just peddle around, I don't climb thousands of feet into the mountains.